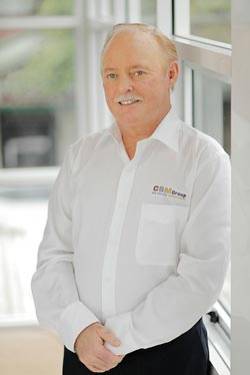 Bruce Delahunty
Director
Qualifications and Affiliations
As managing director, Bruce Delahunty has guided the growth of our organisation ever since its inception in 2007. Over 41 year period, he has gained significant experience in delivering engineering and design work for projects in areas including building design, mining, materials handling, mechanical engineering, hydraulic, structural and civil engineering. His expertise extends further to building design and project management.
Qualifications and Affiliations
MIE Aust. (Civil/Struct)
RPEQ, CPEng, NER
APEC Engineer IntPE(Aus)
MEng (Struct)
BEng (Civil)
Cert. Mech Eng.
Cert. Project Management
Experience Summary
Bruce has designed and managed over 120 diverse civil subdivision projects and numerous house designs throughout the state of Queensland, as well as 25 mining and material handling plants both here and overseas. He has also designed and directed a large number of challenging industrial, commercial and residential projects in south east Queensland and in New South Wales. Through successful completion of these complex major mechanical, structural and civil projects, he has developed outstanding expertise in both design and project management.
Civil
Residential and industrial subdivisions
Video inspection, analysis and reporting on pipelines
Topcon EDM surveying and setout
Car parks and ramp design
Weigh stations
Design of rail siding
Water and sewer reticulation design
Sewerage pump station design
Road pavement
Concepts and designs for stormwater management plans
Haul roads
Mineral processing plants
Roof water and overland flow path / culvert design
Structural
Building design (residential, industrial and commercial)
Steel design to AS4100
Concrete design to AS3600
Masonry design to AS3700
Framing, bracing, and tie downs
Retaining walls
Mechanical
Pump design
Hydraulic and pneumatic calculations
Design and selection of motors, gearboxes, chains, sprockets, belts, bearings and pulleys
Conveyors (incl. drive calculations), chutes, bins, bucket elevators, wood chippers, and chain transfers.
Key Projects
QLD
120+ residential subdivisions in S.E QLD
Numerous new house and renovation designs
WMC Fertiliser Plant – Phosphate Hill and Mount Isa
WMC Fertiliser Unloading Facility – Townsville
Hyne & Son & Dorrigo timber sawmills and wood chip plants
Enterprise MIM Underground Silver, Lead and Zinc Mine
Cannington BHP Underground Zinc, Lead and Silver Mine
Silver Springs Retirement Community- Browns Plains
NSW
Cadia Ridge Gold Mine (Newcrest Mining)
Bosch and Amway distribution plants
VIC
Amway and Bosch distribution plants
WA
Woodside LNG Plant (Burrup Peninsula, Dampier)
Overseas
Lihir Gold (Lihir Island, PNG)